Much Less Money Stress and a More Relaxed Lifestyle
Everyone seems to be getting busier and busier as we move further into the 21st Century.
The financial pressure on people's lives seems to be growing more and more as we get busier and busier and too many people are often finding themselves close to breaking point.
Most people living on the Sunshine Coast came here for a more relaxed and less stressful life, not a busier and more pressurised one, so what's the answer to this crazy situation?
How often have you realised you are living in paradise but not living the paradise lifestyle? 2 in 5 Australians are under serious Money Stress and 85% of us acknowledge that money stress is affecting our ability to enjoy life!
Most people with money stress problems feel like they have very little chance of escaping their situation in a hurry and think that there is no way out of the financially stressed lifestyle they are living, so they should be very excited to learn that there is a unique team based on the Sunshine Coast that is possibly a world first, that is changing people's lives by delivering a unique new 'complete' financial service like nothing ever offered before.
The team members delivering this service all have different backgrounds that have come together almost by chance, to create this unique opportunity for anyone who wants to leave the money stress behind and start living a truly relaxed Sunshine Coast lifestyle where they can enjoy the almost perfect environment and natural beauty around them.
Here's the quick back-story so you can understand WHY this actually works and realise there is hope for your financial future after all…
Background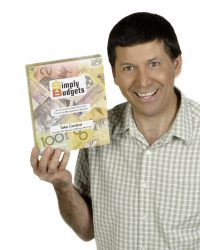 David Wright was a high school teacher living in Tewantin back in the late 1980's when mortgage interest rates were up around 18%. Not happy with the money stress he was under as a father of three and sole breadwinner in his family home, he went in search of a better way to plan and manage his household finances and in the process he stumbled onto a new and unique way of planning the family budget.
He got so excited at how much this discovery had changed his life he started going into people's homes up and down the coast in the evenings and on week-ends doing family budgets for people, based on the system he created.
By then it was the mid 1990's.
In the years since then, over 50,000 people around the globe have used David's system, attended his workshops or read his Money Hints and Tips newsletters.
David has been interviewed on both television and radio in Australia and the USA on shows like A Current Affair, Today Tonight and Money TV. His system has been featured in the Money Magazine, PC Magazines, Sunshine Coast Daily, Courier Mail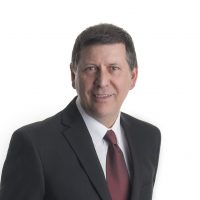 and various other publications, and he has spoken on stage in the UK, the USA, New Zealand and right around Australia.
Along the way he has become very passionate about helping people leave their money stress behind using his proven system.
In 2015 David founded the Spending Planners Institute and has trained almost 100 people as Certified Spending Planners who are specialists in helping families create their very own Spending Plans.
Sunshine Coast's 'Complete Financial Health Team'
Now this is where it gets exciting for people living on the Sunshine Coast…
David was invited by a long time family friend Paul Muller, who is a partner in the Sunshine Coast based Mortgage Broking business Auscredits, to meet up with a few of his close business associates who are also experts in their own businesses such as Financial Planning to discuss the idea of creating a team that could deliver a much better outcome for clients collectively than they could deliver individually.
Together they realised that on their own they each had a valuable service to offer people, BUT as a team, what they could deliver was almost mind blowing.
Almost nobody living on the Sunshine Coast has all of their financial and life essentials in order, and if they were to visit any one of the professions represented by this complete'financial health team' they would only ever get one part of the picture taken care of. If someone were to go and see other professionals, that might take care of more of that picture BUT the pieces may well be fragmented.
When all of the service providers are combined in the one team the benefit to clients is exponentially more effective and efficient.
Oddly enough, almost every financial service provider in Australia would admit that they want to work with clients who have their day to day money management under control, yet very few have taken steps to find a way to deliver that. By adding Spending Planning to the beginning of the client experience, every other professional in this unique Sunshine Coast team is able to tie what they do back into the Spending Plan, ensuring that every client has an overwhelmingly better outcome than they would receive anywhere else.
The overall outcome for clients is a serious reduction in financial stress, a much brighter outlook for their financial future and the peace of mind that comes from knowing you have taken the time to get your affairs in order and plan for a much better life in the future with the added bonus of having much more of the lifestyle you want right NOW.
Clients would typically start out with the team saying something like "I don't understand what I'm doing wrong; I earn good money but there is never any left over for me at the end of the week and I feel like I'm just going nowhere!" and leave saying how simple it was to take control of their finances and start a new chapter of their lives WITHOUT the money stress.
Meet the Team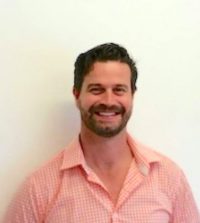 Paul Muller has been a partner in the Sunshine Coast based business, Auscredits since July 2009. Prior to that, Paul previously worked with one of the big four banks for approximately 10 years in retail, business and corporate divisions, with the final 5 years in Professional Mortgage Sales.
In addition to finance, Paul has experience in the insurance industry with previous part ownership of a General Insurance brokerage on the Sunshine Coast.
Paul is especially experienced in Real Estate matters and holds a Bachelor of Business and a Diploma of Financial Services.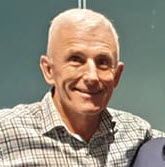 Ross McNally is a well known coast identity. Ross is a regular life saver supporter and keen water sports fan who also loves the Sunny coast lifestyle.
Ross was a Financial Planner on the coast for 30 years up until recently.
Ross became frustrated with the limitations that the ever increasing Financial Planning rules placed on him and he was finding that he was not always able to deliver what he knew his clients needed with those limitations placed upon him.
Becoming part of the team has allowed Ross to get really excited about the prospect of now being able to truly deliver the kind of Financial Planning he knows people need , which is the day to day money management issues that stops people from getting to planning the 'retirement and insurance' related Financial Planning that he used to be involved in.

Shane Martin is a Financial Planner with a background in finance and lending, so he is another important part of the team. A funny coincidence is that Shane previously worked as a mortgage broker with a company based in Toowoomba who used David Wrights system as part of their product offering so Shane knew all about the benefits of Spending Planning prior to becoming part of the team.
To experience the benefits of working with the team Ross McNally is the first point of call and you should call Ross on 0418 962 837. Ross will walk you through the 'Money Back Guaranteed' service the team delivers.
OR to jump right in, Click Here to begin the process and the team will launch into action.
The total cost of engaging the entire team is $1,500 with an initial 'up-front to let us know you are serious' deposit of just $250, with the Iron Clad Money Back Guarantee that if you are not satisfied that the team will at least save you their fee you will be refunded every cent you've paid.
So there is no risk to you.
As a team we have to deliver or we don't get paid!
The only condition of our guarantee is that you must work enthusiastically with them and respond in a timely manner to their requests so they can deliver their very best for you, (which is only common sense after all).
Click Here to begin the process… we're excited to be able to help you step into a new and much easier chapter of your life.
The Sunshine Coast TEAM