Spending Planners Institute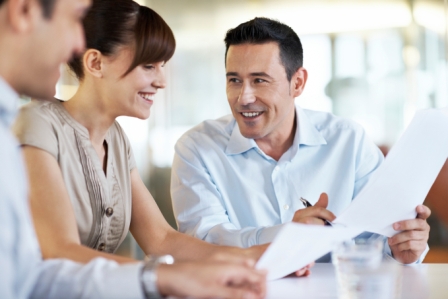 Spending Planning is a new industry born out of a critical need to bridge the gap between Financial Counselling and Financial Planning that specialises in providing a way forward for millions of middle income families and individuals who are feeling a real sense of frustration due to day-to-day money stress.
Based on the simple premise that people who are having difficulty making positive progress with their money goals, who feel like they are going round in circles and are stuck on a financial treadmill, will quickly find direction and a sense of relief once they are given the correct tools, training, guidance and mentoring that has never been available up until now.
Spending Planners are trained to help everyday people get off that treadmill, leave the money stress behind and start experiencing a much more gratifying lifestyle that is NOT dominated by financial pressures.
Paying down debt and accumulating a savings buffer can happen much faster than you ever thought possible when you have a Spending Planner on your team.
Spending Planners complement the existing financial services industries and help their clients build a solid financial foundation for other service providers to build on. They do this by showing their clients why their previous attempts at budgeting have failed them and teaching them how to create a Spending Plan that actually works. The following video will help you understand this:
After watching the video above, it should be abundantly clear how important the Spending Planner's work is. The Institute is committed to spreading this message to as many people as possible, to help them take control of their finances.
The motto of the Institute is 'Taking People from Money Stress to Money Success'.
As a new industry we are expanding quickly. There is such a huge need right now; so many people are under money stress and in most cases it should not be that way.
We already have Spending Planners thinly spread right around MOST of Australia and we have a presence in New Zealand and the USA.
We have a lot of work to do, to help us take families into money success, so we're recruiting and training more Spending Planners all the time.
Finance professionals who see an opportunity to add Spending Planning to their existing businesses are also training with people who have the skills and passion and who have made excellent Spending Planners.